Refuse To Be A Victim – NRA Seminar (Non-Firearms Security)
Every day, we see an increasing need for Personal Security Planning. Most of the time, this planning does not require firearms, but rather an attention to detail and awareness of vulnerabilities. From there, a strategy for personal security can be developed.
Refuse to Be A Victim teaches the basic knowledge, skills, and attitude for developing strategies for one's personal safety. The seminar includes classroom instruction on a variety of crime prevention strategies, from criminal psychology to automobile crimes to cybercrime. This is not a firearms instruction course and does not include instruction in physical combat self-defense. Seminars teach about common weaknesses that criminals may take advantage of and it provides a variety of corrective measures that are practical, inexpensive, and easy to follow.
Due to COVID-19 precautions, students should bring a face covering/ mask. We will observe social distancing guidelines and provide a better class experience by reduced class size.
Please contact us at gbdavis@gunsafety4u.com or call 727-470-0960.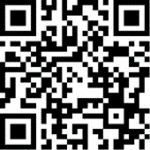 Find our Class Schedule on Facebook:  https://www.facebook.com/GUNSAFETY4U